---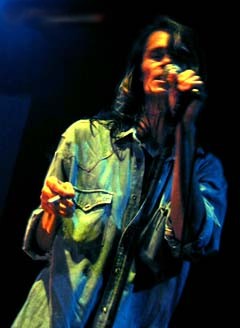 It was close to midnight when Joey "Pepe" Smith downed the last of his beer, picked up his guitar and walked out of the cramped dressing room and into the club.
"PE-PE! PE-PE! PE-PE! PE-PE! PE-PE!" This wasn't just any rock & roll band after all. This was Joey Smith, legendary drummer and vocalist of the legendary Juan de la Cruz Band and--in a previous lifetime at least--legendary boozer, dope fiend and free spirit. At the junction where the Sixties dovetailed into the Seventies--then sex, drugs and rock & roll fueled the lifestyles of Manila's young and restless--Smith was the rock icon.
From Punks, Poets, Poseurs: Reportage on Pinoy Rock & Roll
Copyright @ 1996 Anvil Publishing, Inc. and Eric S. Caruncho.
HARD ROCK, SOFT SPOT by ERIC CARUNCHO
PEPE'S PULP ARTICLE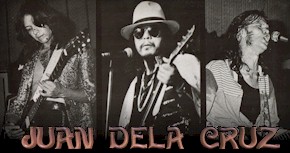 THE WEBSITE OF THE LEGENDARY TRIO WHO REVOLUTIONIZED THE MUSIC AND INFLUENCED A WHOLE GENERATION OF ROCKERS.

t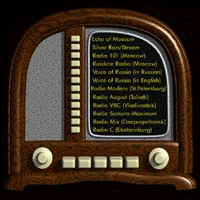 The PINOYROCK.COM INTERNET RADIO offers 24 Hours of non-stop, unadulterated pinoy rock classics from legendary performers such as Pepe Smith, Mike Hanopol & Wally Gonzales of the Juan Dela Cruz Band, Maria Cafra, Anak Bayan, Florante, Banyuhay, Sampaguita and more,,,
THE BACK STORY OF THE INFAMOUS RECORDINGS OF THE JUAN DELA CRUZ REUNION CONCERT. ALTHOUGHTHIS ACCOIUNT IS LARGELY SPECULATION IT GOES FOR SOME INTERESTING READING. THIS DOUBLE CD COLLECTORS SET IS NOT AVAILABLE COMMERCIALLY. CLICK HERE FOR AN AUDIO SAMPLE OF THIS HISTORIC EVENT AND FOR DETAILS ON HOW TO GET THIS RARE PIECE OF PINOY ROCK MEMORABILIA.
---